Mid-West Family is proud to welcome back BrandKamp with Chuck Mefford!
Are you tired of throwing your ad budget down the drain with lackluster results? Look no further than BrandKamp with Chuck Mefford! This is the place where local business owners come to build their brand and get real results.
Where? The Diamond Room in Springfield, MO
When? October 12th from 8:30 am - 12:00 pm
At BrandKamp, you'll gain valuable knowledge on the 3 M's of Business:
The Message: Learn what to say and how to say it through storytelling.

The Media:

Discover where to tell your story and why it matters.
The Measures: Understand how to measure your marketing efforts and when to do it.
BrandKamp is all about eliminating waste and maximizing results. Say goodbye to ineffective marketing strategies and hello to an ROI-focused marketing system driven by facts and data. Our BrandsFormation system has a proven 20-year track record of generating amazing results and explosive sales for businesses with a long-term strategy.
Meet Our Kamp Kounselor - Chuck Mefford
Author, Strategy Genius, Family Guy, Dog Lover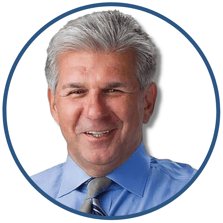 Chuck Mefford is a brand strategist, national speaker, and author of BrandsFormation®, BrandsFormation® for Healthcare, and his latest book, Tickle the Toes - Touch The Heart - Change the Mind, hot off the presses!
Chuck doesn't simply write or speak about branding, he lives it. He has consulted on branding projects in 41 states and 6 countries. Whether it's a business, a college, non-profit, political candidate, or a community, Chuck has worked with them all.
He is the founding partner of BrandsFormation®, a national marketing firm, with one goal: to help transform good businesses and organizations in America into great, top-of-mind brands.
Gain BrandKamp Insights Straight from Previous Participants:
Experience Success Just Like These BrandKamp Graduates Did – Don't Just Take Our Word for It!